---
---
Believe: Living the Story of the Bible to Become Like Jesus 
(Session 2)
Every Christian has the goal of becoming more like Jesus, but where do we start? What does it really mean to be a disciple of Jesus?
Believe: Living the Story of the Bible to Become Like Jesus is a 30-week learning experience that will help participants assess our spiritual lives, show us what areas need special attention, and give us tools for growth. The book and accompanying Workbook/Study Guide is written by Randy Frazee.
Each week the group will watch a brief video and discuss a series of questions and a case study.
The course is divided into three 10-week sessions.
Session 1: Think – What do I believe? (Completed)
Session 2: Act – What should I do?
Wednesday evenings at 7:00 p.m.
Thursday mornings at 10:00 a.m.
Beginning January 22/23 for 10 weeks
Session 3: Be – Who am I becoming?
(Dates for Session 3 to be determined.)
Cost: $10.00 for the Workbook/Study Guide – Please speak to Rev. Jennifer or contact the Church Office to join the group and receive the resources.
---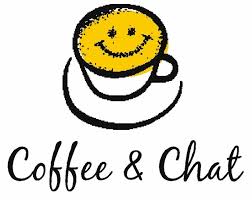 Join us for a time of chatter, laughter and fellowship
on Wednesday, February 5, 2020
from 10 AM to 11:30 AM
here at St.  Columba
---