WELCOME TO ST. COLUMBA PRESBYTERIAN CHURCH
Sixteenth Sunday after Pentecost
"WORSHIP SERVICE" will take place in the Sanctuary  at 10:30 AM with all covid guidelines in place. However all other public functions at St. Columba are cancelled until further notice.
Also available is the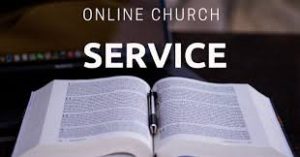 shown on "Worship" page
A little corner of God's creation brightened our entrance into the Church on Sunday September 13th 2020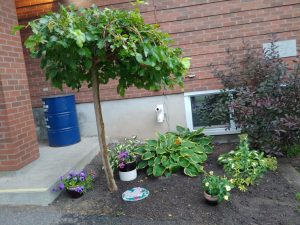 Beautiful flowers placed in Sanctuary by a family of the congregation to welcome all back to the Re-opening of Worship Service on September 13th 2020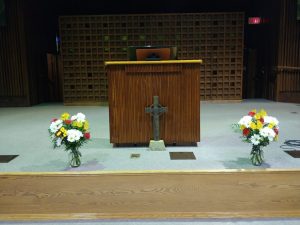 We have been serving God at the corners of Bridge Street East and Farley Avenue, Belleville since 1960.
Our Vision is to offer to the world the love of Christ.
Our Mission, Christ calls us to be FAITHFUL disciples, who strive to be JOYFUL in our worship, TENDER in our lives together, and DARING in our outreach.
"SEE NEW DONATE PAGE"
Office hours are 9:30 AM to 12:30 PM Tuesday thru Thursday