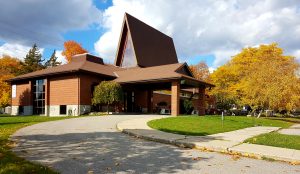 OUR VISION is to offer to the world the love of Christ.                    
OUR MISSION:  Christ calls us to be FAITHFUL disciples, who strive to be JOYFUL in our worship, TENDER in our lives together, and" DARING in our outreach. 
                             Evening Reading and Prayer.                                          Please watch it in the "worship" section.
If unable to attend in person see Worship Page for